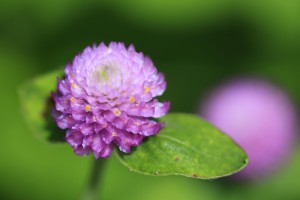 The day before the Monthly Service at Jiba, my father, who is our head minister, always comes to my house to perform a home service. When he visits, my father would always ask my children questions about the "three promises" for the Children's Pilgrimage. At first, they had trouble even recalling what the promises were, but through learning about just how God's providence keeps us alive and how we should live our lives accordingly, my kids started to understand more and more. In this sense, our monthly home service has become a very important opportunity for us to pass on the faith to our children.
Oyasama often said, "It is not that the incorrigible child does not understand. It is that the teachings of the Parent have not reached him."
To those who were drawn to the Residence, Oyasama would always speak warmly. To those who did not readily understand, She would convey the teachings patiently and repeatedly. This path that we follow exists because of the loving manner in which She led people to the path, allowing them to come to understand the teachings of their true Parent and saving those deemed incurable by doctors.
Conveying the teachings to others is not easy, and it takes time. When we aren't able to effectively communicate the teachings, we may often put the blame on others or want to give up. However, Oyasama teaches us that we should not put fault on those that have trouble understanding the teachings, but that it is us who are not effectively conveying the teachings. In order to help settle these teachings in their hearts with conviction, we must follow Oyasama's example in patiently and lovingly conveying the teachings.