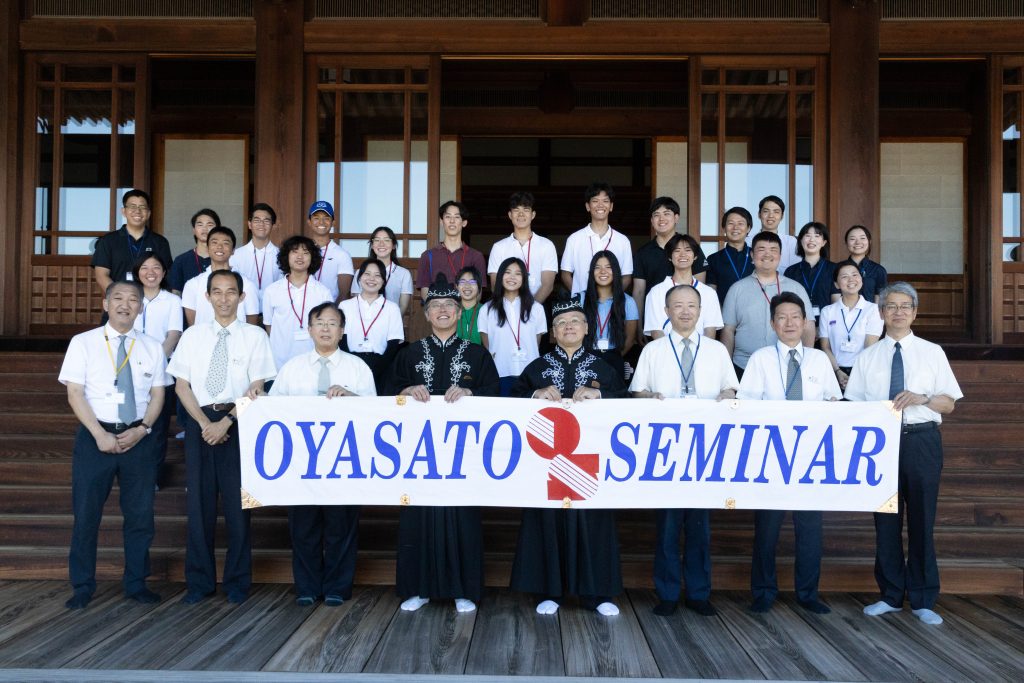 Oyasato Seminar—a summer program that teaches the young generation of the path from overseas about the Tenrikyo faith—was held this summer in the Home of the Parent for the first time in four years. The English Course and the Portuguese Course began on July 17 and finished on July 22. The Korean Course was held between August 3 and 7.
The seminar, which is offered by Tenrikyo Overseas Department, was originally launched in 1984 to help nurture successors of the path living overseas by providing an opportunity to gather in Jiba and learn and implement Oyasama's teachings. This year's seminar drew a total of 51 students from 5 countries and regions: Brazil, Hawaii, Mexico, South Korea, and the U.S. mainland.
There were 16 students for the English Course. They checked in at Moya 38 on July 16, the day before the official opening of the seminar, and participated in the course orientation, where they introduced themselves to one another and to the staff members and enjoyed some icebreakers. The seminar kicked off with the opening ceremony and the prayer service on July 17.
In the first half of the program, the students focused on learning the teachings through workshops that included talks on particular aspects of the path as well as groupwork and other activities that helped students deepen their faith. Under the workshops entitled "God the Parent and Jiba," "Family's Faith," "Oyasama," and "A Thing Lent, a Thing Borrowed," the students reviewed the basic teachings and gained new insights into the teachings. They also listened to the Besseki lecture on the 19th.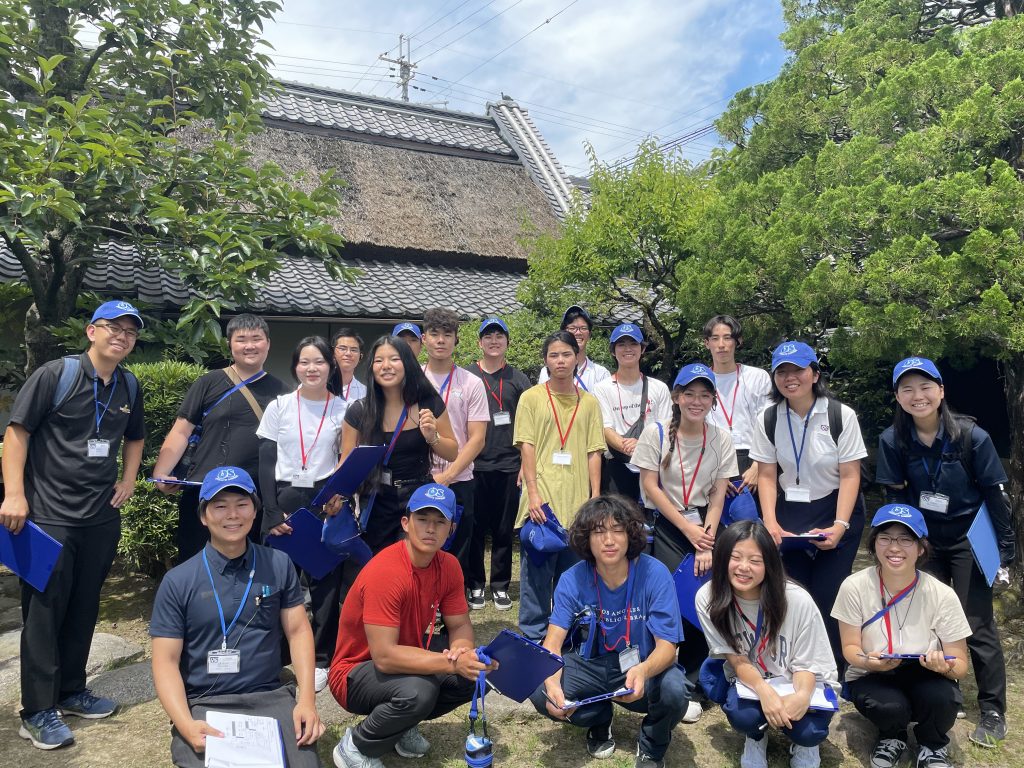 In the second half of the program, the students concentrated on the outward practices of the faith such as spreading the teachings and carrying out hino­kishin, or selfless and thankful action. In addition to listening to talks and holding discussions, they devoted themselves to cleaning hinokishin around the West Corridor of the Main Sanctuary on the 20th, savoring and expressing the joy of being kept alive by God's complete providence. On the 21st, the students went to Nara City to impart the fragrance of the teachings to tourists and others from various parts of the world. They danced to the Eight Verses of the Yorozuyo, spread the name of God the Parent, and spoke to and distributed pamphlets to people in Nara Park.
During the closing ceremony of the English and the Portuguese courses on the 22nd, Ramos Suzuki, the student representative, gave a speech and shared how he had changed through attending the seminar as well as what insights he had gained into the teachings during the program.
After the seminar, students were bestowed with the truth of the Sazuke and pledged to achieve greater spiritual growth as they work toward world salvation as Oyasama's instruments and as fine Yoboku, or useful timbers for the construction of the Joyous Life World.