On January 25, Tenrikyo Young Men's Association held its monthly meeting online, with the proceedings being livestreamed from Yoki Hall.
This year, the association will continue to promote the same guideline as in recent years: "Take on challenges for world salvation." The newly added sub-guidelines read, "Let us settle in our heart the teaching of 'a thing lent, a thing borrowed'" and "Let us get moving on salvation work by doing what we can." Also announced at the meeting were the concrete goals for each sub-guideline: "Listening to it a thousand times, conveying it a thousand times"—referring to the teaching of "a thing lent, a thing borrowed"—and "Paying close attention to social issues and playing our part to address them," this one relating to salvation work.
At the meeting, Association President Daisuke Nakayama took the podium to address the participants. Noting how things that were previously normal are no longer normal due to the coronavirus pandemic, he called on the participants to take on challenges without worrying about making mistakes as pioneers of the path. After speaking about his experience of conducting salvation work via social media, President Nakayama shared his vision for how people suffering from problems can transform their minds into a mind that is eager to help save others by working together to purify their minds through learning and implementing the teachings.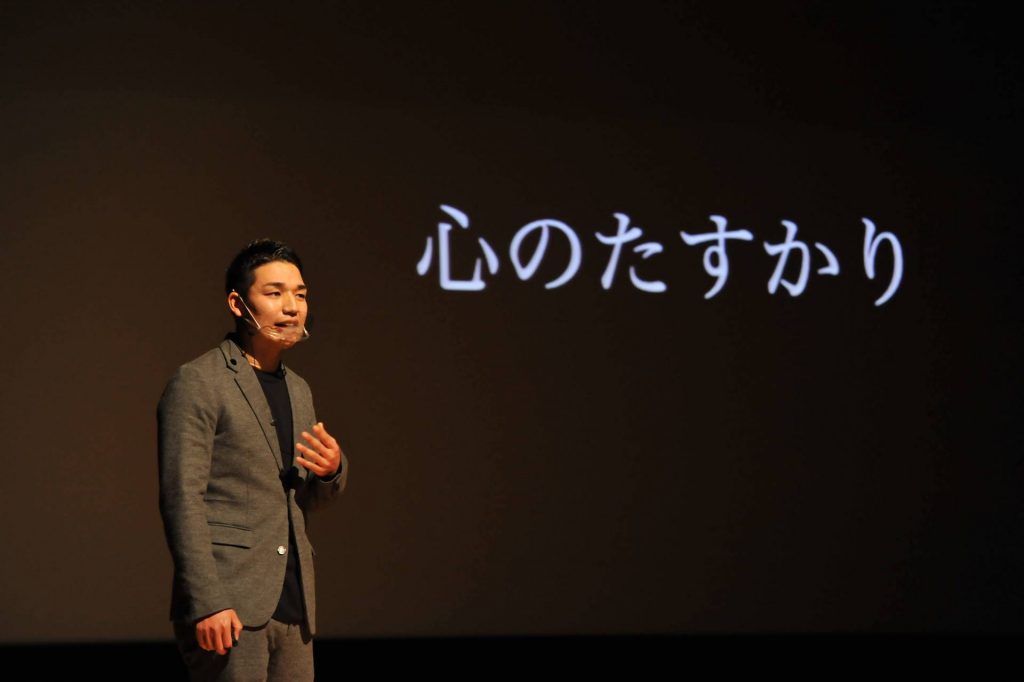 President Nakayama then noted that "Having a dream and believing in it," "Thinking on our own and taking actions," and "Taking on challenges without worrying about making mistakes" are the three ideas that he would like to convey to the members at this moment. He concluded his speech by saying: "My hope is that more and more association members will think outside the box and start thinking from scratch about what they would really like to do, what kind of salvation work they would like to engage in, and what kind of church they would like to develop. I would like us to work together to create such a bright path, a path that will be exciting to follow."
Association Chairman Yuzo Yaoi then explained the guideline and the newly added sub-guidelines. In relation to the first sub-guideline, "Let us settle in our heart the teaching of 'a thing lent, a thing borrowed,'" he expressed his hope that the association members will listen to the teaching of "a thing lent, a thing borrowed" over and over again and then share with others the joy of feeling the divine blessings as many times as they can. As for the other sub-guideline, "Let us get moving on salvation work by doing what we can," Chairman Yaoi noted that there must be some salvation work that each member can engage in for people around him who are suffering from problems. He then said, "Our association will aim to pay close attention to various social issues as we engage in salvation work moving forward."